There is a wealth of spectacular shopping Downtown
Eloise
The ladies at Eloise are well aware that every mood, personality or hair day requires its own outfit. Eloise caters to your every fashion need. This eclectic upscale boutique has just the right unique piece for going out to dinner, work, a rehearsal dinner, beach, wedding....and has the jewelry and accesories to enhance your wardrobe. Visit them at their new location just down the street at 505 W Main St and on the web at www.shopeloise.com.
Bittersweet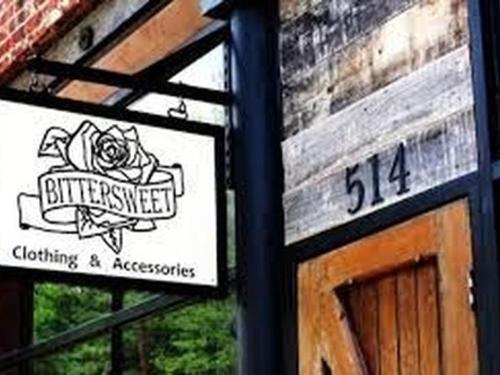 Bittersweet is a woman's boutique on the downtown mall specializing in casual woman's clothing and accessories. What sets BitterSweet apart from other stores is their diverse selection of lines and designers, representing the latest and best from Level 99, Frye, Alternative Apparel, BB Dakota, Darling, Wooden Ships, TOMS, and more. Find them on the web at www.shopbittersweet.com.
Caspari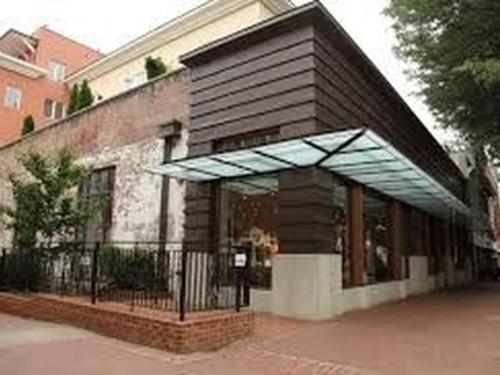 London, Paris, New York...and Charlottesville - the only dedicated Caspari stores in the world! How lucky Charlottesville is to host one of Caspari's Design Stores - sharing this honor with only Paris! Their breathtaking retail store will not disappoint you. It is full of their museum quality designs in every texture imaginable including paper plates, paper napkins, accessories, christmas cards and gift wrap. The plethera of accessories throughout the store from clothing to tableware to gifts and Christmas offerings in seasons are amazing!
Roxie Daisy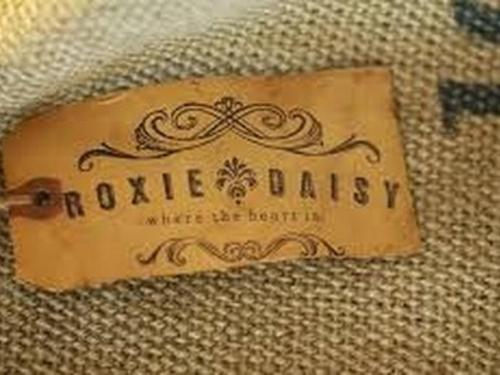 Roxie Daisy is a place to shop for elegant, and elegantly rustic, home furnishings. This eclectic home furnishing boutiqe is French inspired with a tad of shabby chic in serene, neutral palettes. Find work of local artisans here, flip through the books, try on the jewelry, look at the different fabrics for linens for your table, beds or bath and find accessories for every corner of your home. To get a preview, find them at www.roxiedaisy.com.
New Dominion Bookstore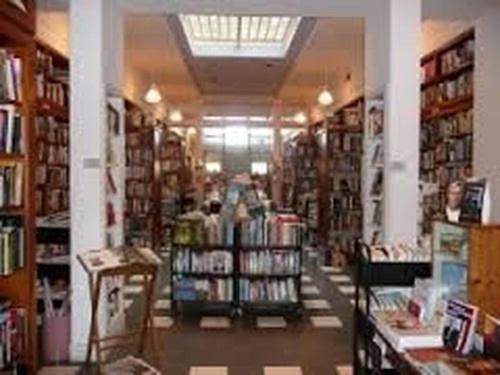 As Virginia' oldest independent bookseller originating in 1924, New Dominion Bookshop is a general trade bookshop, with many selections in fiction, non-fiction, and children's books, and with a unique selection of architecture and landscape gardening books. At New Dominion Bookshop you will find a pleasant, old-fashioned atmosphere and a friendly, helpful staff who are interested in books and readers. Many authors come here to do readings and applaud the shop for being a classic bookstore stocked with books from floor to ceiling, classics and current. You may even find artwork from local artists being featured there as a bonus!
Oyster House Antiques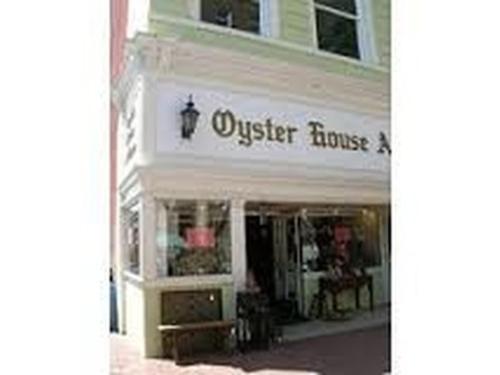 Oyster House Antiques imports and sells traditional antique Chinese furniture, hand picked by the owner and staff during buying trips to mainland China. The furniture is carefully restored and repaired by their own crew of experts in China, using methods that have been maintained and refined for nearly 4000 years
Derriere de Soie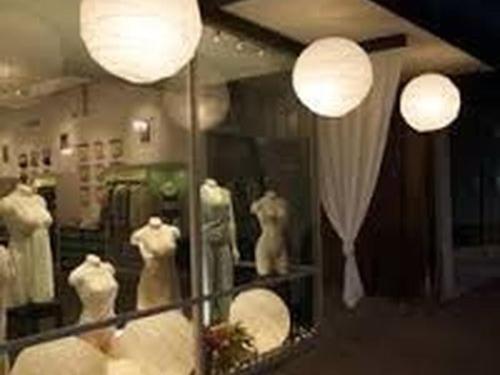 Derriere de Soie is a Virginia based boutique specializing in fine lingerie, sleepwear and loungewear. They carry lines that are timeless, fashion forward, and impeccably designed and manufactured. This unique shop's buying team carefully selects intimate pieces based on fit, quality, and garment construction.
The Needle Lady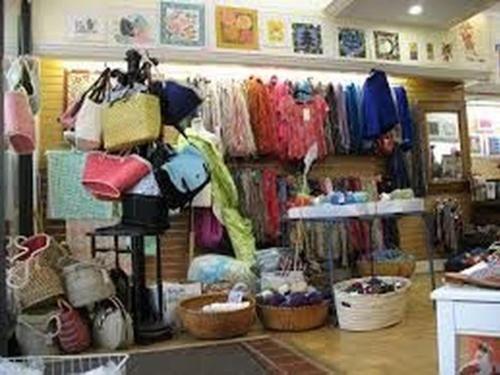 The Needle Lady is a full service yarn and needlework shop located on the historic downtown mall in Charlottesville, Virginia. The shelves are brimming with incredible yarns from all over the world. They also carry a diverse inventory of unique bags, accessories, books and needles. Choose from their vast selection of yarns and pattern books for your next knitting project or choose from their display of needlepoint canvases with corresponding thead.
Urban Outfitters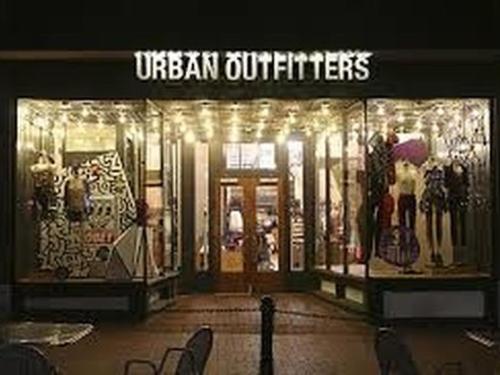 Inspired by art, music and fashion, Urban Outfitters stocks clothing, accessories and apartment items for men and women. This is the only chain store on the Downtown Mall which has been a delight to the young at heart!
Rock Paper Scissors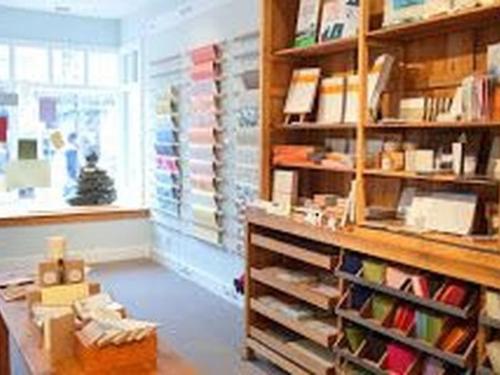 Paper boutique in Charlottesville, Virginia offering invitations, desk accessories, boxed and single letterpress cards, gift wraps and ribbons, journals, planners.
Quilts Unlimited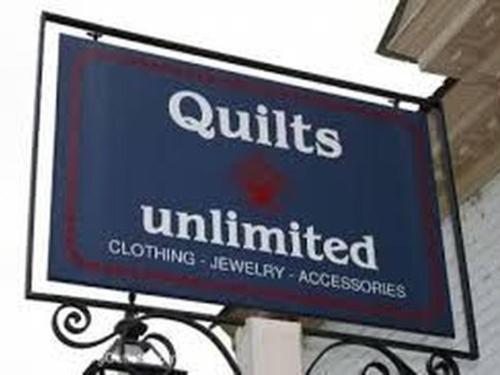 Quilts Unlimited features fine American handcrafts, including artisan wood, pottery, and kaleidoscopes and of course antique and new quilts. Jewelry, wood boxes and games, blown glass, scarves, and whimsical gifts can also be found here. They feature handbags by Baggallini and Stephanie Dawn and a great selection of hats for women and men.
e.g.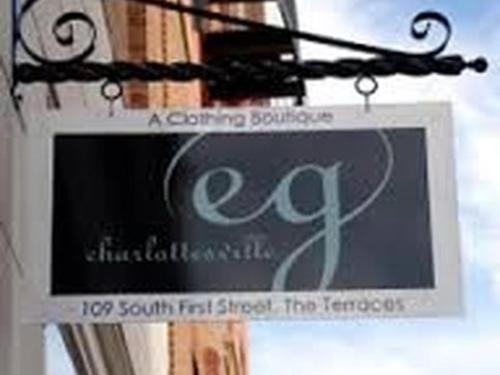 At this small upscale boutique, you will find stand out pieces to enhance your wardrobe as well as essentials you'll live in every day- from the urban cool of Rag & Bone to the feminine chic of See by Chloe.

e.g. dresses women of all ages and inclinations. Find casual weekend comfort in the softest tees from Velvet, a bright dupatta scarf by Matta and an unstructured leather bag by 49 Square Miles. Dress for cocktails in a flattering silhouette by Graham and Spencer layered with a singular piece of jewelry by Orly Genger by Jaclyn Mayer.
Yves Delorme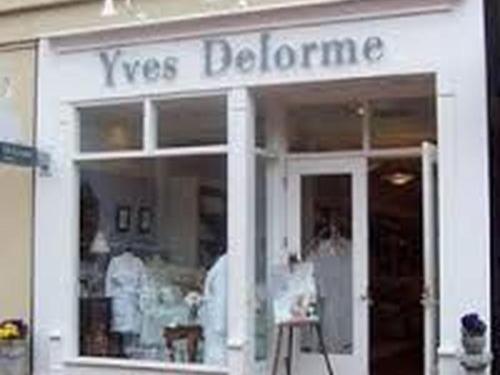 Are we ever so lucky to have a Yves Delorme Outlet Store here on the Downtown Mall! The company has been producing fine linens in France for more than 150 years; the florals, geometrics and solids are embellished with hem stitching and sateen borders. The store stocks a variety of items for bed, bath and table, including discontinued patterns and overstocks. However, some of the merchandise in the front of the store is marked at full retail price. The store traditionally hosts a clearance sale, lots of bits and pieces, the week of Thanksgiving.
Angelo Jewelers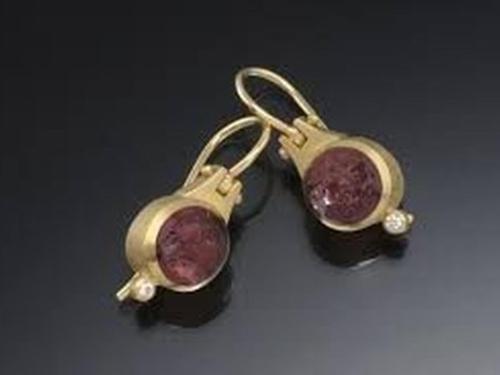 Angelo is THE contemporary jewelry gallery on the downtown mall in Charlottesville, VA. It is owned and operated by nationally recognized jewelry artist, Lee Angelo Marraccini and his wife, store manager, Pam Perugi Marraccini. Conceived and designed by Lee in 1999, Angelo Jewelry celebrates his friendships developed in over 35 years on the craft show circuit. You can choose from the finest hand-crafted jewelry by over forty distinguished artists right here. You can preview their line at www.angelojewelry.com.
Alkazam Toys and Gifts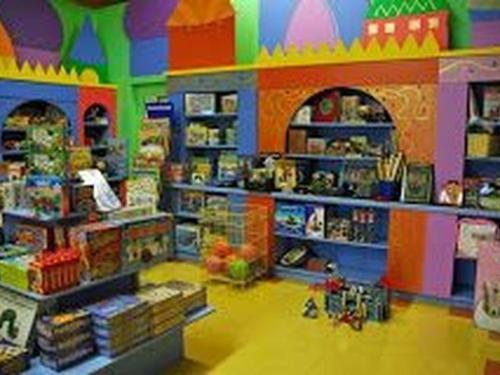 Alkazam is an independant toy store that selects toys and other items which nurture the spirit of the child. People of all generations visit Alakazam and joyfully recall such childhood treasures. They are inspired by the Waldorf and Montessori Philosophies, offering top quality, art materials, natural fiber dolls, wooden toys and other special playthings.